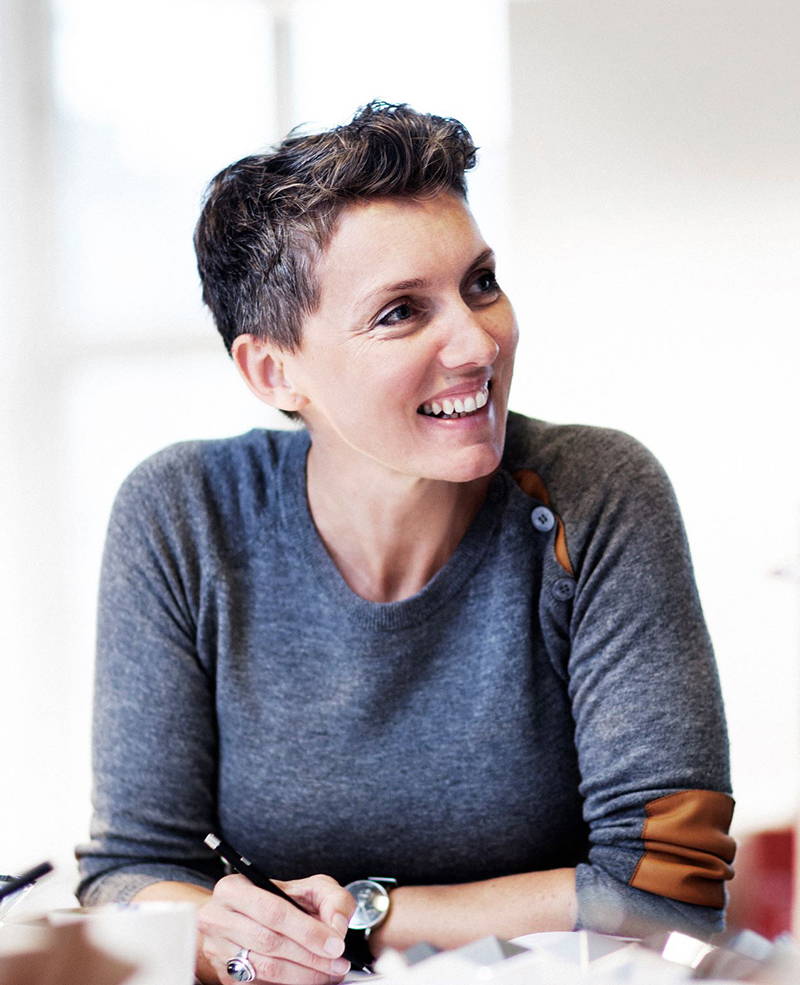 REBECCA UTH
"The human being is the focal point of everything I do. I want to seduce, wonder and change people through objects. To me, design must relate to the body and soul and must be felt, tasted and seen – sometimes unexplained and on an inaccessible level, sometimes just an everyday wonder."
Rebecca Uth has been a part of Ro Collection from the beginning and is the designer
behind a large part of the collection. Today, Rebecca has her own design studio, Uth
studio, but she is still designing products for Ro Collection.
Rebecca is a qualified ceramist and designer from The Royal Danish Academy of Fine
Arts Schools of Architecture, Design and Conservation. She has collaborated with
several national and international designers and has designed a number of products for Georg Jensen's collection.
Rebecca has designed Bowl, Hurricane, Glass Candlestick, Chandelier and Light Piece for Ro Collection.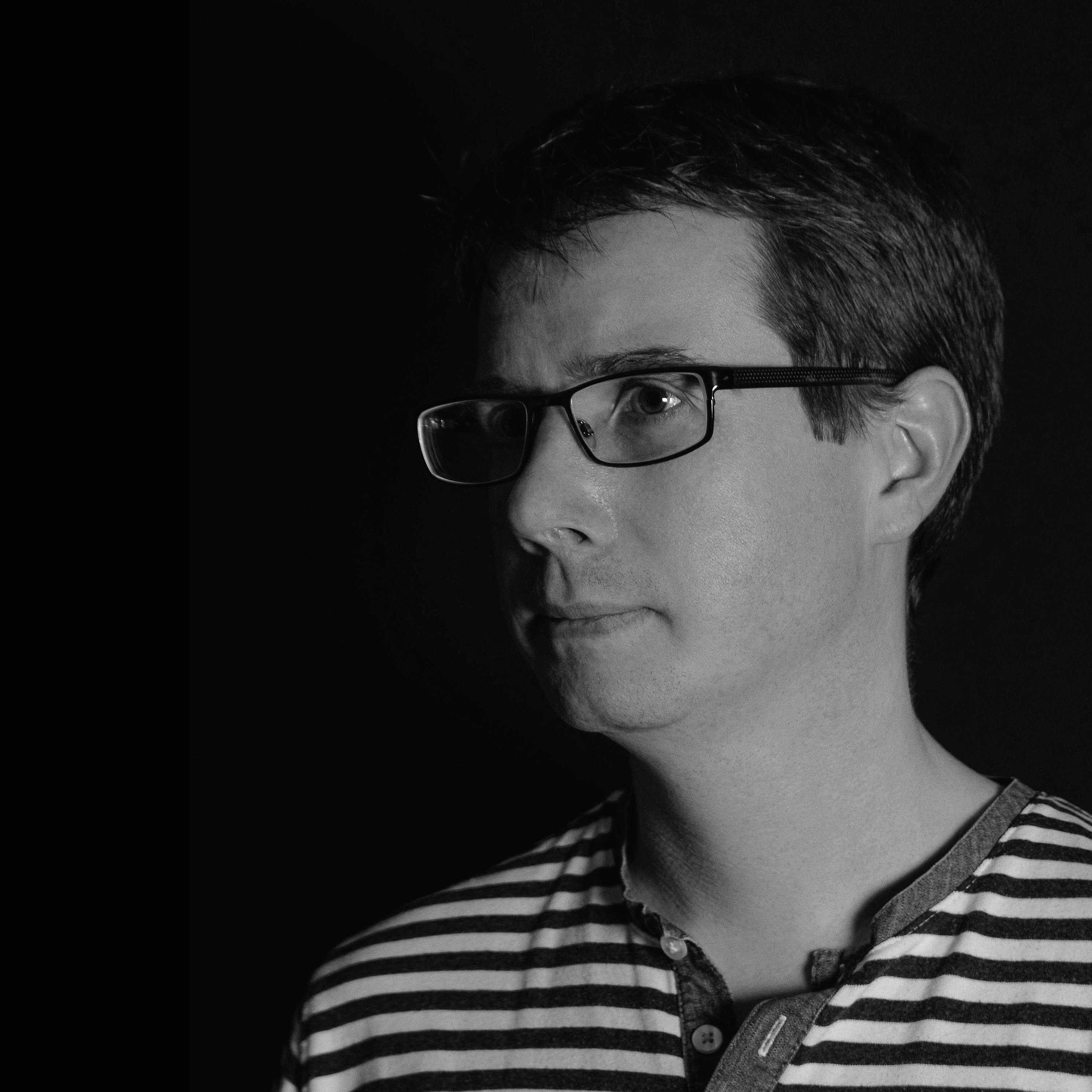 LASSE SORTKJAER
" In my work as a designer, I draw on my experience from construction, which has given me a good understanding of materials and production technique; thus, my designs can be innovative and still commercial due to the fact that I know how they can be done easily.
I enjoy designing products that could last for decades."
Lasse has a BA degree in Furniture Design from Teko, and in 2014 he started his own design studio DesignbySORTkjær. Since then, he has been designing products within both furniture and accessories category. Always with his high knowledge about materials and functionality in top of mind.
Lasse Sortkjaer has designed Oak Board for Ro Collection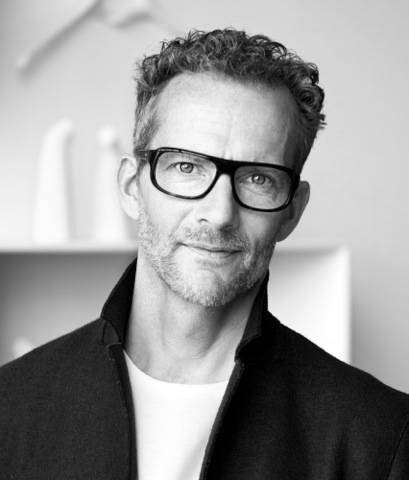 JAKOB WAGNER
"As a designer, one stages the relationship between object and user and the quality of the relationship depends on the designer's ability to sense and decode all of the objects aspects while integrating credibility, knowledge, and seduction into the process."
Jakob Wagner is an experienced industrial designer who works in depth with products for several international design brands. A sometimes playful approach coupled with a poetic dimension in a balanced and simple expression are Jakob Wagner characteristics. The relationship between single parts creates a sensual and intelligent whole for the idea, expression and meaning to a process where Jacob is never afraid to put himself at risk for development in the name of creativity.
Jakob has designed Mill & BBQ Tools for Ro Collection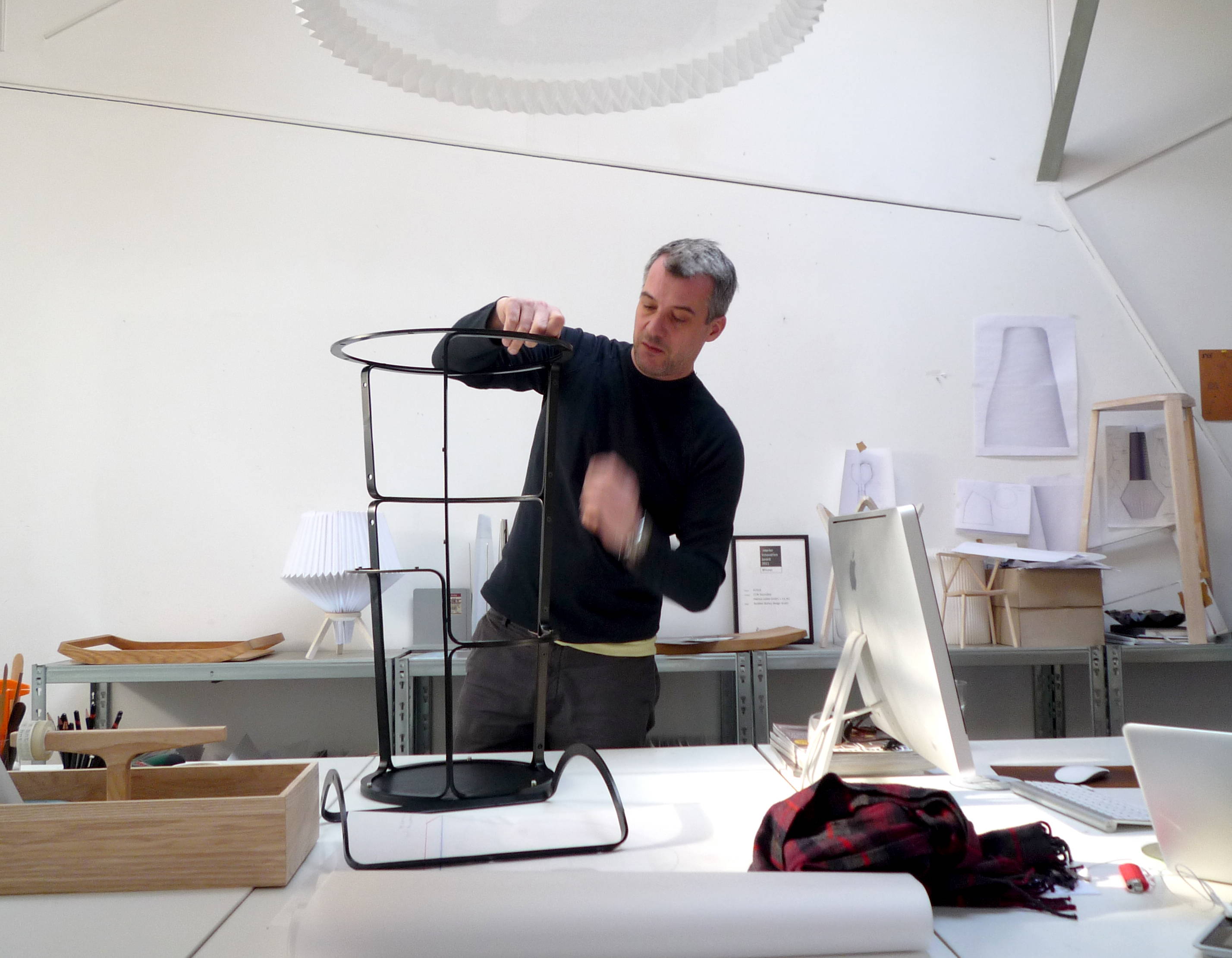 AURÉLIEN BARBRY
"Design is an exercise where you take the simplest things in your daily life and ask yourself how they could be done differently. I want to move objects towards simplicity and create a dialogue with the end user. Reinstate everyday forms, simple and accurate."
Aurélien Barbry is French but lives and works in Hamburg. He has extensive experience from his previous work as a designer for the world-renowned architect Jean Nouvel in Paris. In recent years, Aurélien has created products under his own name from his studio in Copenhagen/Hamburg. He has recently designed products for Danish brands like Le Klint, Normann Copenhagen and Georg Jensen.
Aurélien has designed Toolbox for Ro Collection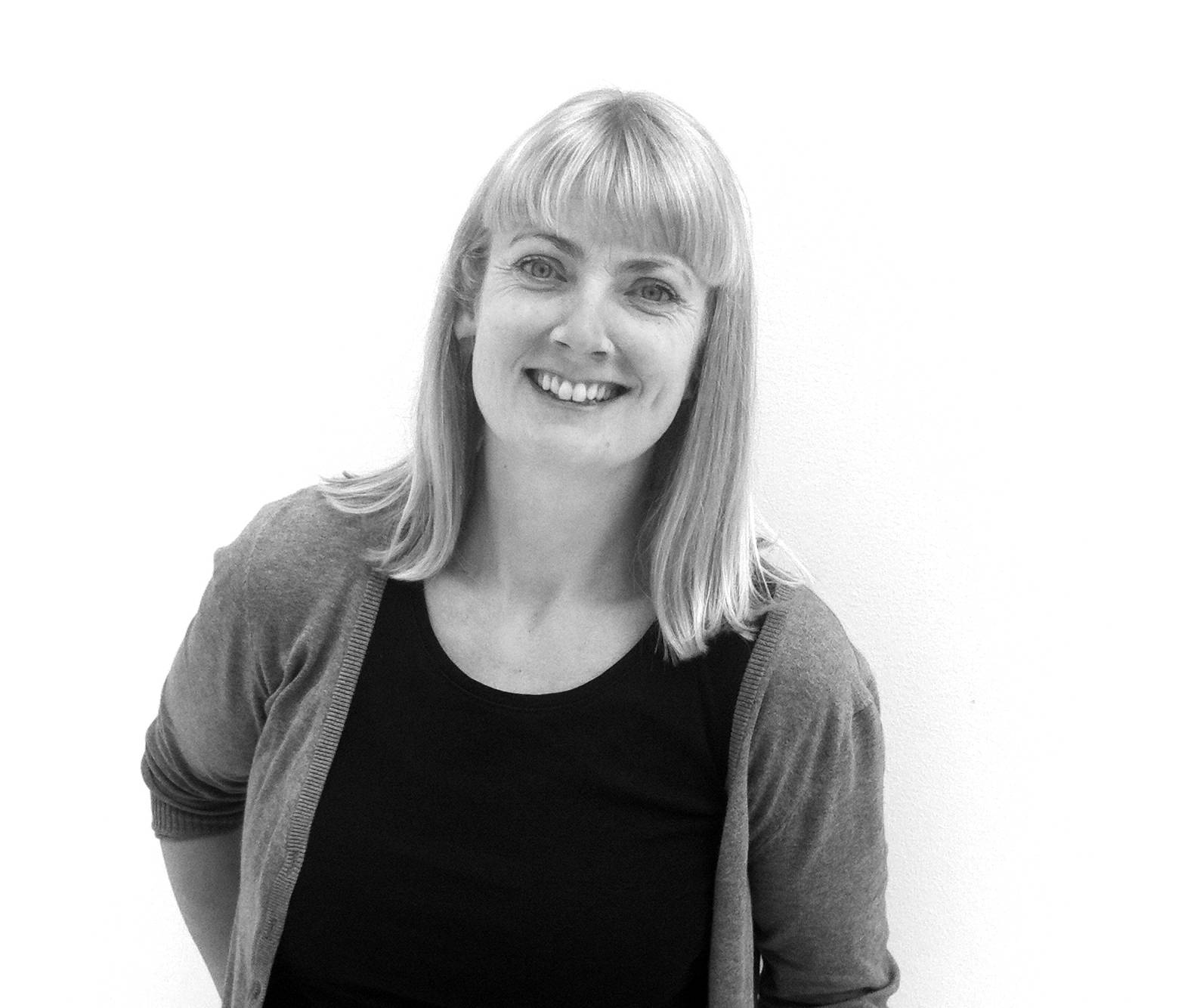 NINA ERICHSEN
"I think of form through working with glass and ceramics. I think of objects. Functional objects that in addition to function, have a special material value. When people understand my language and when they see, use, and appreciate my objects, my goal is reached."
Nina Erichsen is material-fetishist and loves working with glass and ceramics. She loves the possibility of transforming fragile, applicable, and organic materials into forms of function. Nina Erichsens sensuous design language develops through her work and merges design with subject to create coherent objects. Nina Erichsen is not only a passionate designer, she is also an associate professor at the School of Design Bornholm, where young talents are gaining better knowledge of design through Nina's teachings, experience, and enthusiasm of material disseminated in both a practical and theoretical sense.
Nina has designed Flower Vase for Ro Collection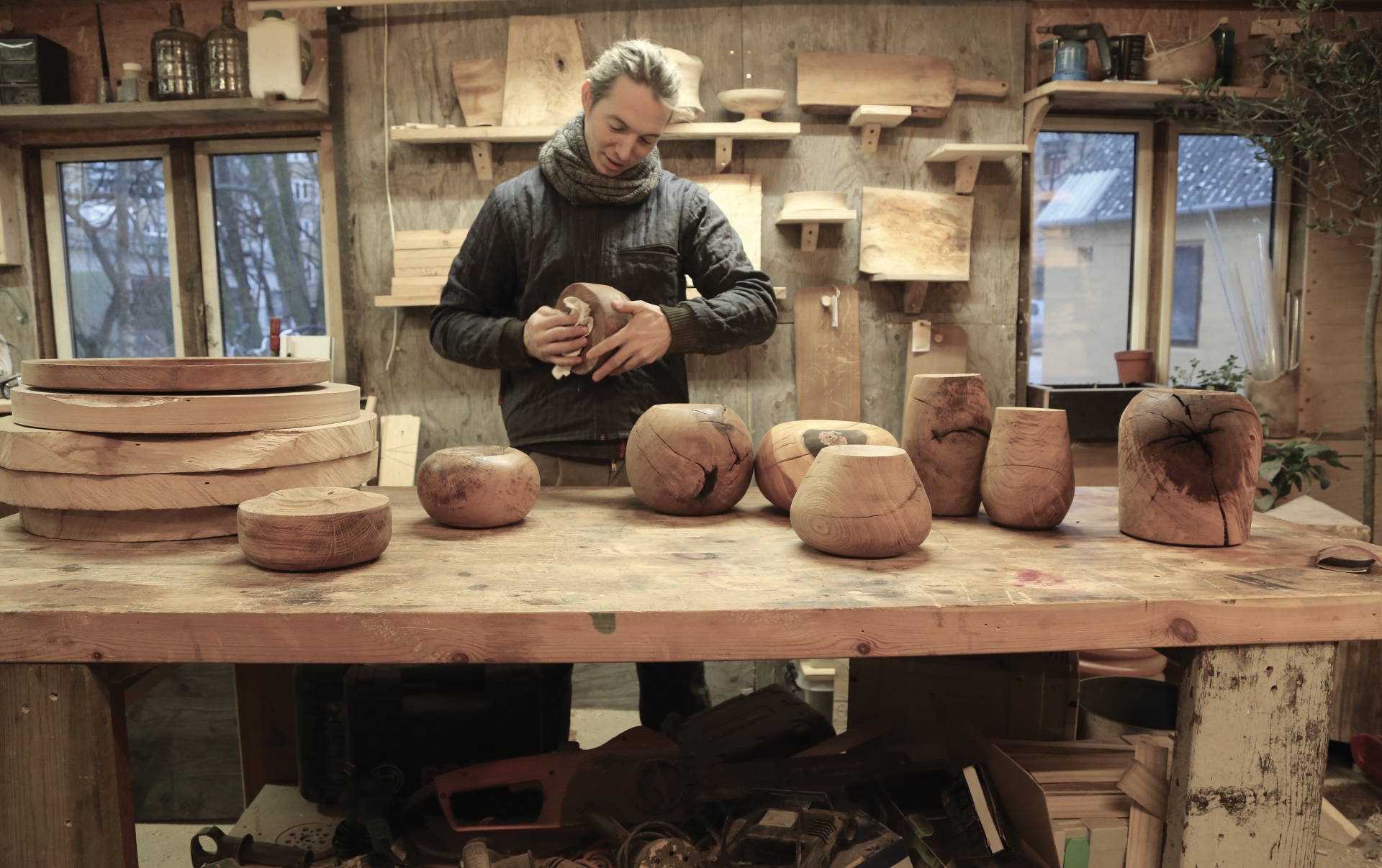 MIKKEL KARLSHØJ
"To capture nature in a product is important for me. Wood represent time and the beautiful veins in the wood is a work of art in itself. Often I find my self wanting to stop in the middle of the process to preserve that exact image of the moment."
Mikkel Karlshøj is a versatile artist who masters different art forms and materials. Lately he has engaged all his passion into woodturning, a craft which he masters to perfection after dedicated training. After working as a glassblower at Swedish Kosta Boda he finished his bachelor in glass design at The Academy of Fine Arts in Bornholm. His approach to his work comes from a deep love for craftmanship, materials and the surounding nature.
Mikkel has designed Oak Piece for Ro Collection.
LINE FRIER
"My objective as an architect is to create sincere and sensual pieces across scale on the basis of an empathic, artistic, and also technically founded approach to spaces and products that can enrich everyday life. I am passionate about lasting quality products, furniture and architecture that carry on the classic Danish traditions through a love of materials, craft, and the development of new evocative form."
In 2010 Line Frier founded the architectural studio Frier Architecture and has since worked on a range of projects from dwellings and cultural buildings over interior designs to urban sculptures. Always with the human being and her love for tactile and natural materials at the center.
Line Frier's architectural projects always embrace details and the small scale. In 2014 this lead to the launch of a series of wooden tables, initiating a greater focus on furniture and product design.
Line has designed Table Piece for Ro Collection