NEW PRODUCTS AUTUMN / WINTER 2021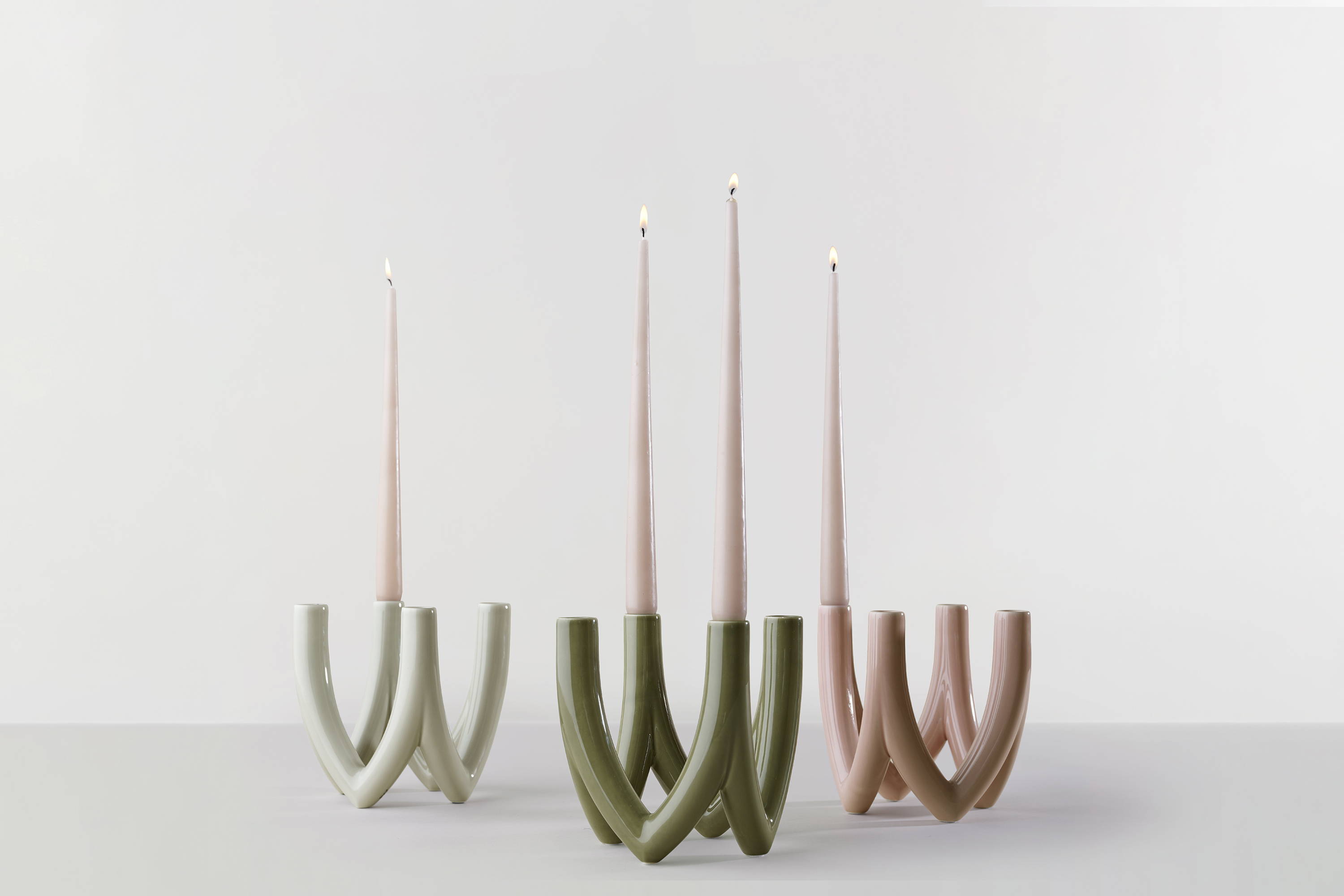 CHANDELIER NO. 56 - OLIVE GREEN
AVAILABLE SOON IN STORES
Chandelier is available in three muted colours, Moon stone, Rose pink and the new Olive green which brings
Nordic elegance into your home.
Chandelier, with its perfectly curved shape, inspired by the traditional craft of Nordic candlelight crowns - a sculptural décor element in your home. With its organic curves and rounded pipes, it stands out in your home serving a decorative purpose – even without adding candles or lighting them.
The artistic chandelier holds up to four tall candles but is beautiful with fewer as well. Chandelier is hand-casted in earthenware. The outline of Chandelier and the sculptural features are emphasized with a beautiful shadow play in the transparent almost glasslike glaze.
Chandelier is produced in a factory in Portugal, where proud pottery traditions have existed for generations.
Create an artistic and creative table setting combining our series of handmade dinnerware with the new chandelier or use it on its own to create a cosy ambience in your home.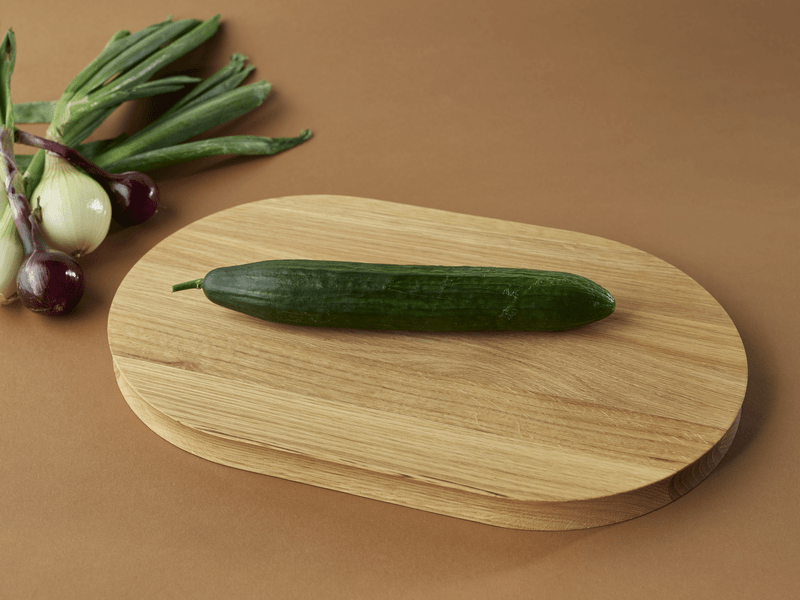 Oak Board is a series of cutting and serving boards made of thick solid oak wood. The design is the output of a playful session with geometric shapes. Circles inside circles, different angles and curves create the unique look and functional shape.
The rounding between the two circles makes a deep and wide groove for collecting liquids and crumbles. The elegant, curved edge provides you with a good grip which makes it easy to flip the board and invites you to use both sides.
Use Oak Board in the kitchen as a basic cutting board or as a serving board at the dining table for various tapas, sushi, bread, roast etc.
When not in use, the board creates a delicate decoration, stored up against the wall at the kitchen tabletop.
Designed by Lasse Sortkjaer