NEW PRODUCTS Spring/summer 2021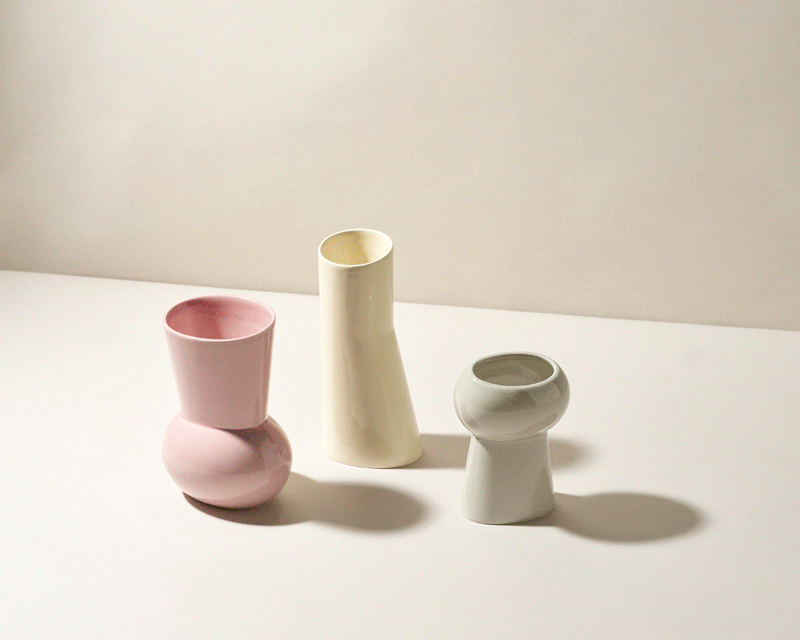 AVAILABE IN STORES MAY 2021
Oval Vases are a collection of three stylish colourful flower vases. The design plays with geometrical shapes, such as oval spheres, cones, and cylinders merged in forms and optical illusions that may trick the eye. This gives a new expression depending on how you turn and place the vase.

The asymmetrical cut in the top adds another dimension to the vase and gives the stems a background.
An oval base makes it possible to place the vase in even very narrow window sills or shelves.
The shapes of the vases make them decorative both with and without flowers.
The vases are casted in white earthenware and glazed in shiny deep spring colours of warm Vanilla, dreamy Rose pink and cool Moon stone. The glaze appears translucent like water colours.
Designed by Rebecca Uth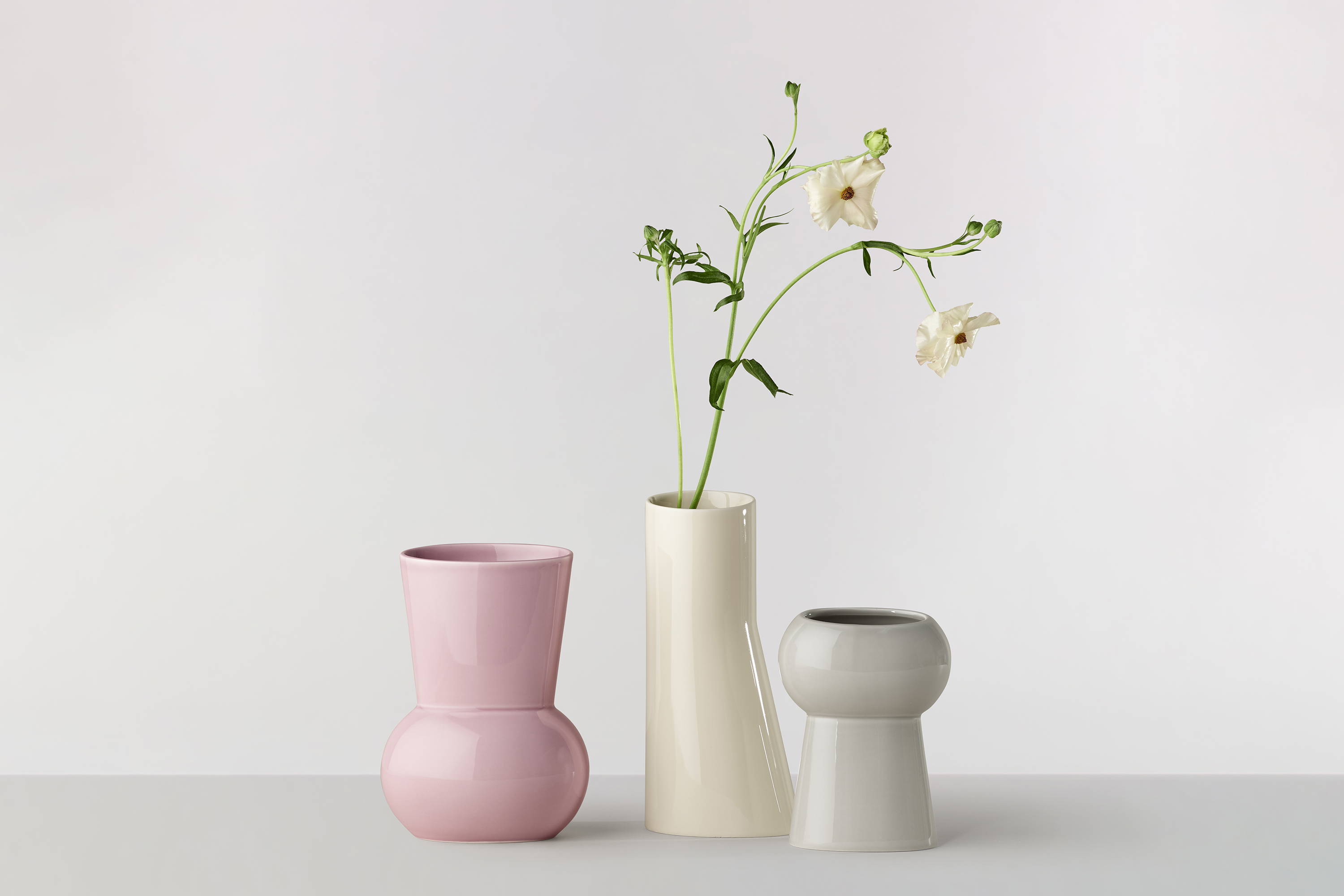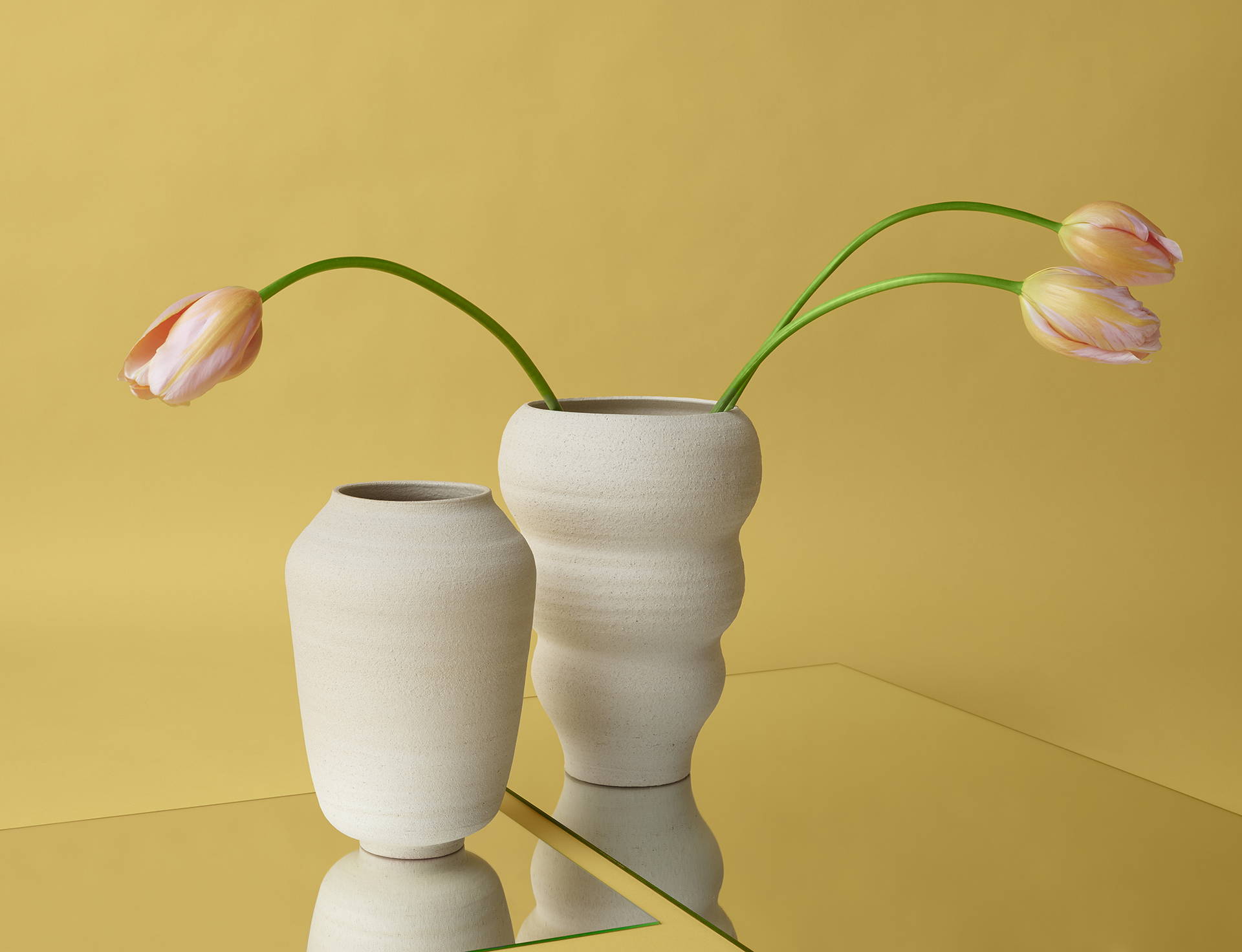 AVAILABE IN STORES APRIL 2021
Our first launch within the Hand Turned Collection is two beautiful vases turned by hand on a potter's wheel. The vases are unique with a strong character, both due to the shapes and the choice of clay.
The two shapes Curved and Classic, are each serving their own purpose and expression. The vases are made in grainy clay with speckles. Before firing the piece in the kiln, the clay is dark and almost smooth looking, but the 1250 degrees in the kiln turns it into this bright, golden grainy clay with brown speckles. The outer surface is kept untreated leaving the vases with a rustic and Nordic appearance.

As the vases are 100% handmade each piece will be unique.
Designed by Ro Collection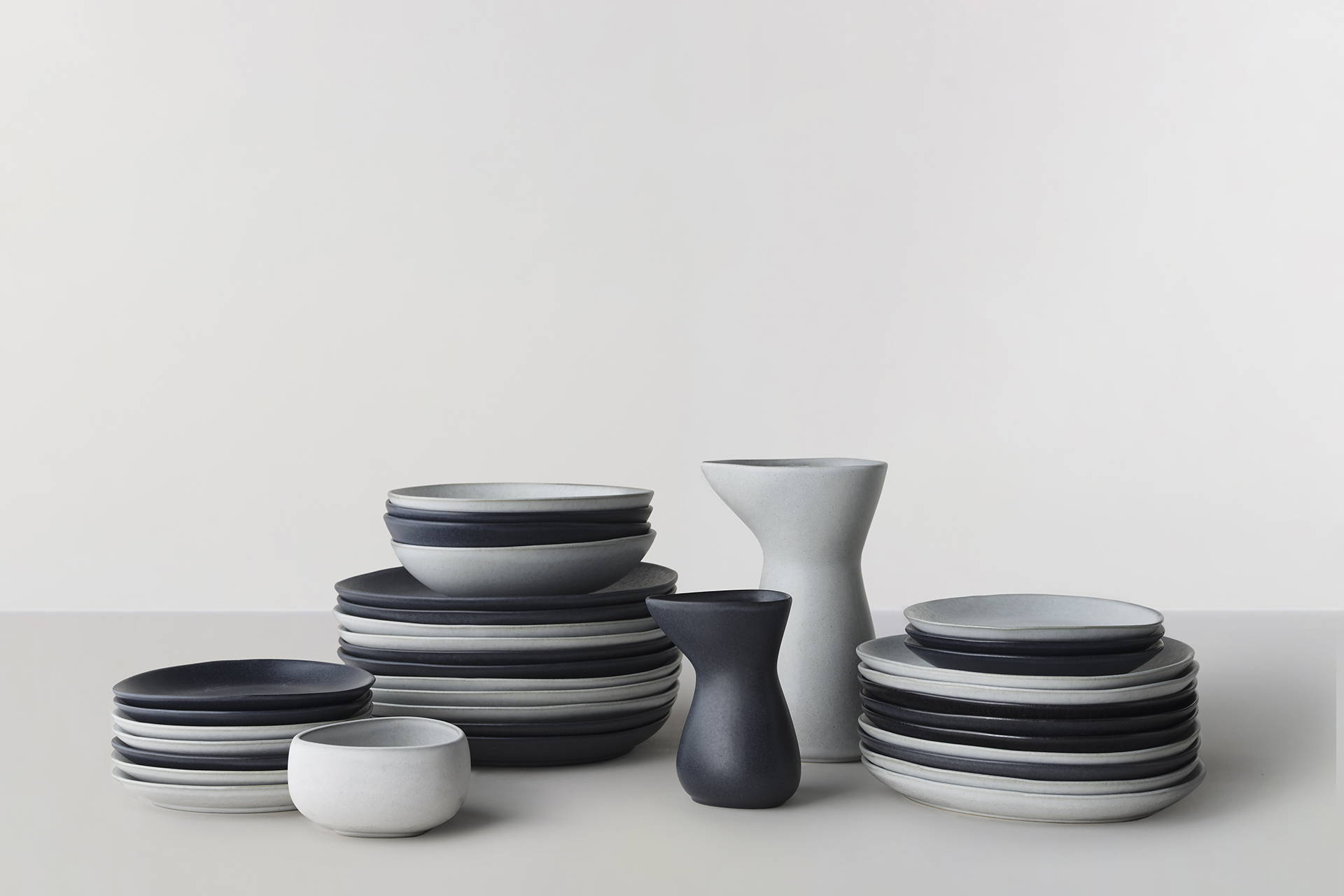 AVAILABE IN STORES APRIL 2021
A hand casted stoneware jug glazed with reactive glazes. The organic triangular form is characteristic for Ro Collection and Jug fits with the tableware collection of bowls, cups, and plates, both in relation glaze and design. The colour tone of the glaze may slightly differ from jug to jug making each piece unique.
The wide spout and organic shape give Jug character. The shape also provides a good grip.
Jug is produced in a small factory in Portugal, where proud pottery traditions have existed for generations.
Designed by Rebecca Uth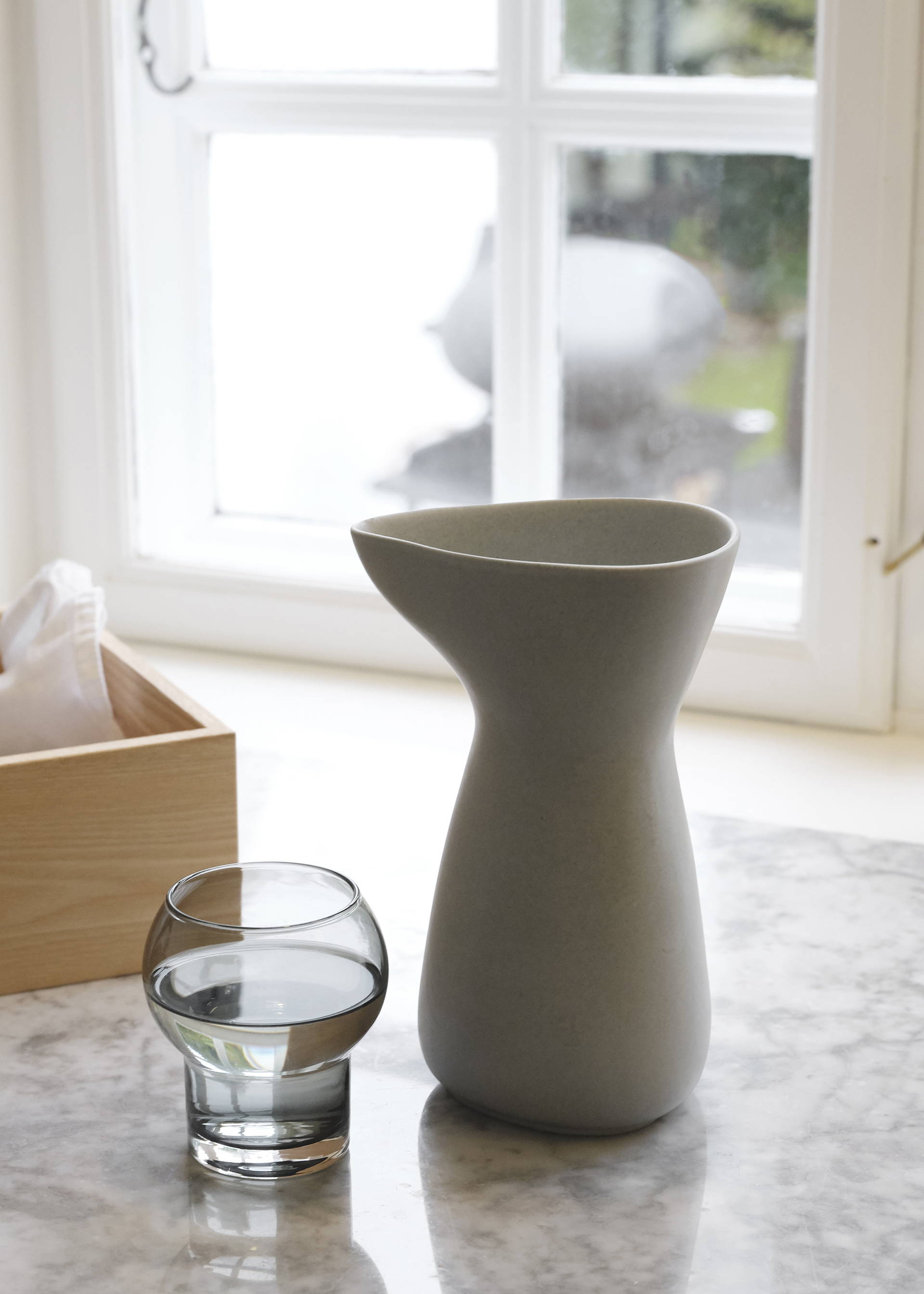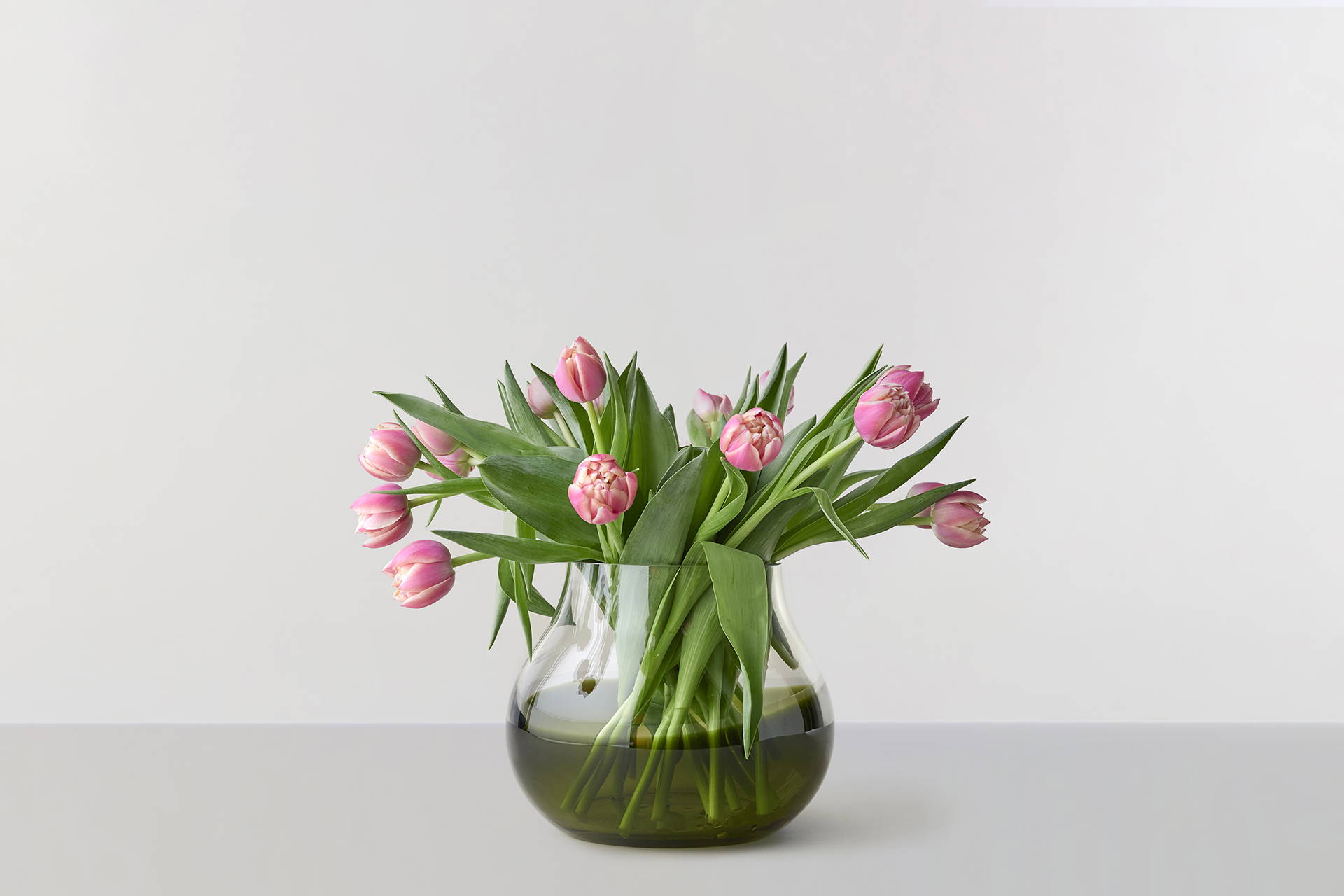 FLOWER VASE no 2 & 23 -
MOSS GREEN
AVAILABE IN STORES APRIL 2021

A new colour in the Flower Vase collection is Moss green. The green colour is a natural match to flowers and adds a feeling of spring and nature inside your home.
The Flower Vase first came to life in the hands of the Danish Designer Nina Erichsen, who created the piece in a glass workshop on the Danish island of Bornholm.
Crystal clear and solid coloured glass come together in the Flower Vase which is mouth blown in heavy glass according to traditional craftsman techniques.
Designed by Nina Erichsen